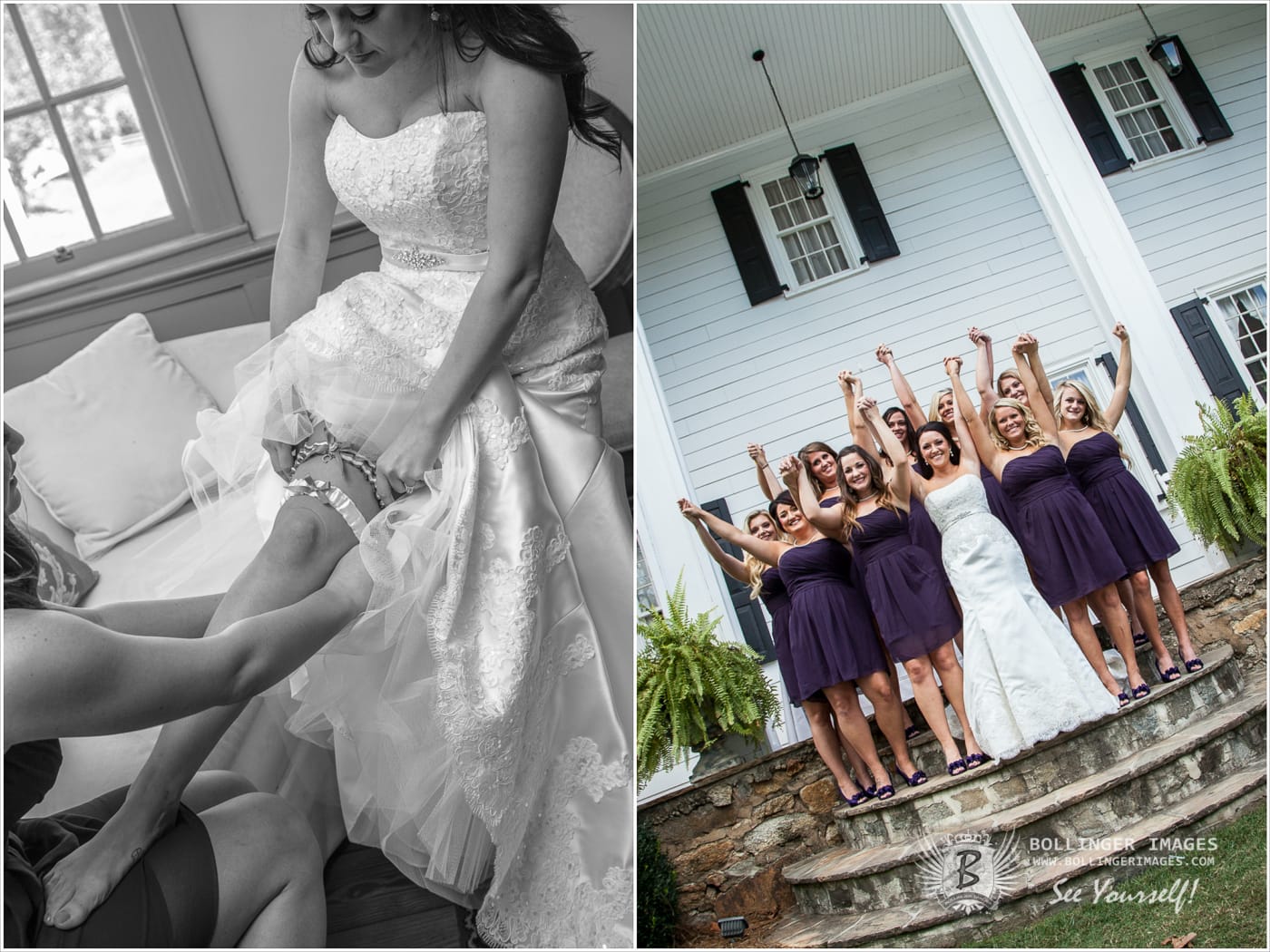 Luke + Ashley
On September 28, 2013, Luke and Ashley began their new life together as husband and wife. The ceremony was held at the Vesuvius Vineyards, in Denver, NC. With a beautiful view of the property from the bridal suite, Ashley began her day with her friends and bridesmaids surrounding her as Pink Warrior Makeup Artistry made her look amazing!
Ashley's shoes dress and details were amazing and the wonderful old manor at the vineyard made a beautiful backdrop.
The men, hanging out in the other wing of the house, helped Luke look the part for his beautiful awaiting bride. The guys were good sports and were a very supportive group of friends. 
The ladies, all close friends, were as supportive as the guys. Their heartfelt enthusiasm was palpable as they helped to make this wedding day go completely according to plan and without a hitch.
Ashley gave Luke a special surprise book from a boudoir session. It was definitely a magical moment. The look on Luke's face, the love and adoration in his eyes, was priceless!
The afternoon ceremony could not have been more amazing! From the moment "Dad" walked his daughter down the aisle through the exchange of rings and kisses, the day could not have been more perfect!
Following the wedding, we were able to capture our lovely bride, groom and friends in some magical images…. They brought the magic, we snapped the pictures!
The reception was perfect! The guests were in awe of the first dance and parent dances. Flowers and garters were thrown as dancing overtook the night. 
The send off was amazing as a shower of sparks, as illuminating as their love, lead the new Mr. and Mrs. to the "get away car"!